This Easter, whether you're settling in at home or hopping on a video call with your family there will surely be a little time in between cooking and Easter Egg hunting to watch a family favorite. We've rounded up the Best Disney Easter Movies you can find on Disney Plus!
We like to incorporate favorite Disney movies and TV episodes into every holiday. Because at one point in between all the running around like a crazy person, cooking, baking, spending time with family, and activities, we'll need a break. Usually, our breaks include some kind of special tea or coffee, a snack, and a show to help us decompress. Whether this little show happens in the afternoon or evening doesn't matter. Either way, you're sure to get your springtime fun, a couple of Easter movie lessons, and a little much-needed break for you and the family. If you don't have Disney Plus or are debating, be sure to read our Is Disney Plus Worth It? post. Here's our lineup of shows to add to your Easter Watchlist on Disney Plus.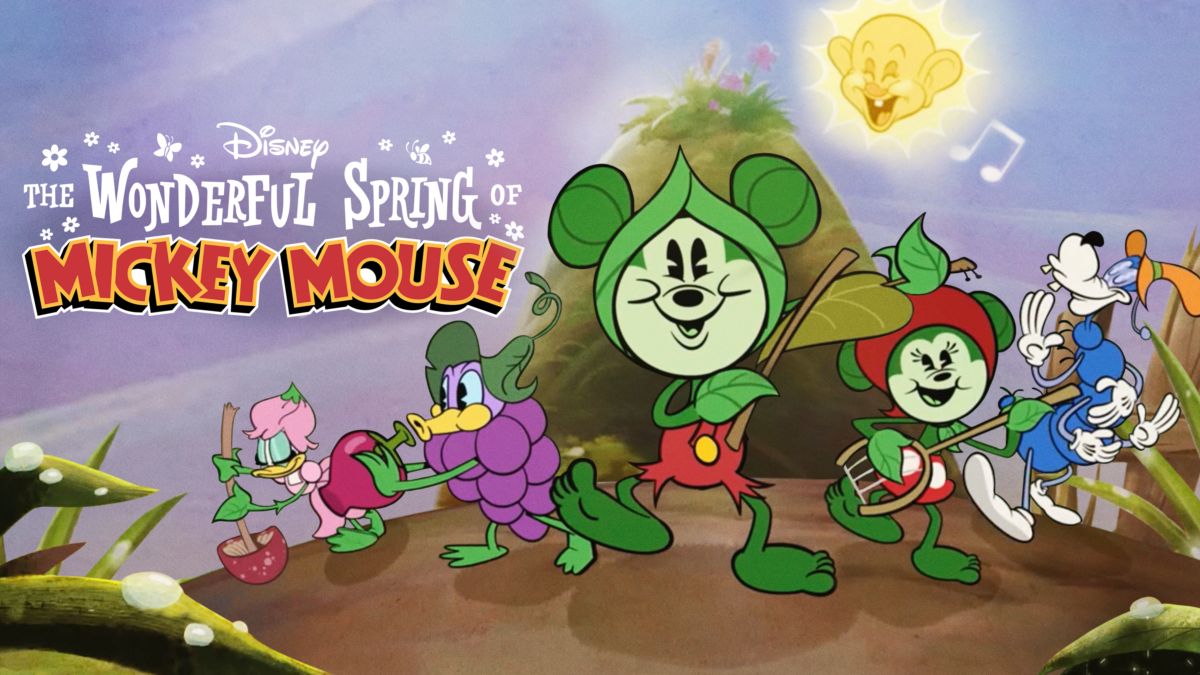 The Wonderful Springtime of Mickey Mouse
We absolutely love the Wonderful World of Mickey Mouse and the Mickey Shorts series that came before this new season. Now, we're even getting seasonal mash-ups as part of the Disney fun. We already had Mickey Mouse specials on both our Best Halloween Shows on Disney Plus and Best Christmas Shows on Disney Plus. And now the newest Wonderful Springtime of Mickey Mouse is perfect for Eater! With our favorite friends taking to the garden, planting flowers, and finding love, this show features three mini-stories and is perfect to put on while you're preparing your Easter breakfast.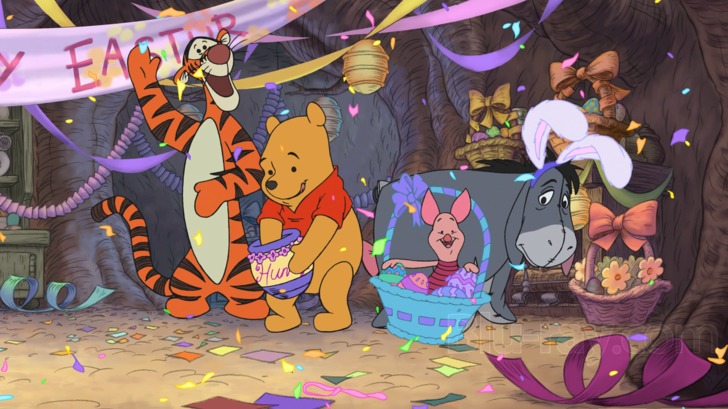 Springtime with Roo
If you're a Winnie the Pooh fan, Springtime with Roo should be part of your lineup! It's no surprise that Rabbit has very organized plans for spring that include lots (and lots) of cleaning! Unfortunately not all his friends are as excited about cleaning and were just hoping for fun! A springtime movie with loads of lessons, this one is a great film for kids and grown-ups, showing us the importance of play even during the busiest of times.
Burrow Spark Shorts
We love the Spark Shorts and Burrow is so much fun! The fact that it has a bunny makes it Easter enough for us. But, what we most like about this cute cartoon is that it's about beginning again. Which is exactly what Easter and Springtime are all about. As with all shorts, there is no dialogue which makes watching the story so much more important. This story is about a bunny who learns that starting over doesn't happen alone.
Disney's Silly Symphony: The Goddess of Spring
This vintage classic follows goddess Persephone as she awakens the world with springtime and tries to outrun the god of the Underworld, set on making her his wife. This cartoon is a classic Silly Symphony, complete with music and scenes set in the opera style. And sharing classic myths and legends in the original Disney style of the 1930s.
Rise of the Guardians
By far one of our favorite Easter films, Rise of the Guardians, combines all our favorite holiday characters. Including the Easter Bunny himself! This is a story about believing. Believing in yourself and something bigger than yourself. All of which is needed to combat the forces of darkness. Another great film, with a little lesson perfect for this time of year!
Ice Age: The Great Egg Scapade
If your family is a fan of the Ice Age movies, then this one should be on your watchlist. The gang gets together again in this movie in search of a lost egg. With zany characters, a little revenge plot, and the start of a new Easter tradition, this one is perfect if you're looking for something to keep the kiddies occupied while you finish cooking the dinner!
Chronicles of Narnia: The Lion, The Witch, and The Wardrobe
Disney Movies for Easter come in all shapes and sizes. While not specifically Easter, The Lion, The Witch, and The Wardrobe is a classic much like Sound of Music that always just shows up this time of year. Mainly for its Christian symbolism in the form of Aslan, this movie helps resets our spirit and has a lot of links to the actual bible stories. Thankfully, Disney Plus has this series on the platform. We love this movie both at Christmas and Easter for that epic feeling of new beginnings. Just what we need this time of year.
The Sound of Music
A musical classic starring Julie Andrews and Christopher Plummer, this classic film was typically shown at Easter and follows the Van Trapp family in the midst of WW2. Nun turned governess turned mother and wife, Sound of Music inspires with beautiful songs, the power of family, and doing what's right, even when it's difficult. Based on a true story, this film shares such a great message any time of year.
The Prince of Egypt
It's true that this family Easter movie is NOT on Disney Plus, but you can watch it free on Peacock. By far one of the best movies for children that actually shares the bible stories, this is well worth the watch. The Dreamworks animation in this film is spectacular. If you're looking for something with some meat on it for the holiday, The Prince of Egypt tells the story of Moses. A perfect way to begin the Easter season.
Disney Episodes for Easter on Disney Plus
Looking for even more Easter shows on Disney Plus? Here are some favorite episodes to see honoring the Easter holiday.
Bluey, Season 2, Episode 51: Easter
My Friends Tigger & Pooh, Season 2, Episode 13: Flowers for Eeyore / Easter Rabbit
Black-ish, Season 4, Episode 17
Stuck in the Middle, Season 2, Episode 7: Stuck in the Diaz Easter
Disney Easter Movies on Disney Plus
If you're looking for ways to add a little more fun to your Easter holiday see which movie here strikes your fancy! With spring in the air and new beginnings just around the corner, it's a great time of year to settle in and enjoy a classic Easter movie.