Haul out the holly! Disney Christmas Merchandise arrives every year, just like Jolly Old St. Nick, and we're sharing our favorites, to help you add some Disney Christmas Decorations at home. The weather is getting chilly and we are breaking out the winter wardrobe. If there is one thing you need to know about us, we are Christmas crazy. We bake all the holiday cookies, have a list of all the Best Disney Christmas Movies, and listen to Christmas music non-stop. We find any excuse we can to hunt down Christmas lights- Thank you Fort Wilderness Campgrounds and Resort for delivering on that task! And frankly, if it involves a large Christmas tree, count us in. As such, we're never short on all the Disney Christmas Home Decor Ideas for the Holidays. From cute decorations to cozy pillows, here are our favorites to help you decorate your Disney home a little more festive this holiday season.
Disney Home Decor for the Holidays
Disney home decor for the holidays doesn't have to be difficult or pricey! And it's one the most fun and easiest ways to Have a Disney Christmas at Home. Adding a few little magical touches here and there can really go a long way. Hopefully, some of the ideas in this post inspire you to create some magic at home this holiday season. And if you're planning to shop online, be sure to get cashback with Rakuten! Sign up with this link and we both get $30 after your first purchase!
Where can I buy Disney Holiday Home decor?
As usual, one of our favorite places to get anything Disney is shopDisney. If you time it right, you can grab some great deals! Amazon, Pottery Barn, Target, and Walmart are all great places to browse. If you're looking for outdoor Disney decorations for the holidays, Home Depot is usually a pretty good bet. Some of their outdoor decorations go fast, so you have to grab them early! And if you're looking to shop small this season, Etsy is a great place to check. Just remember to order early!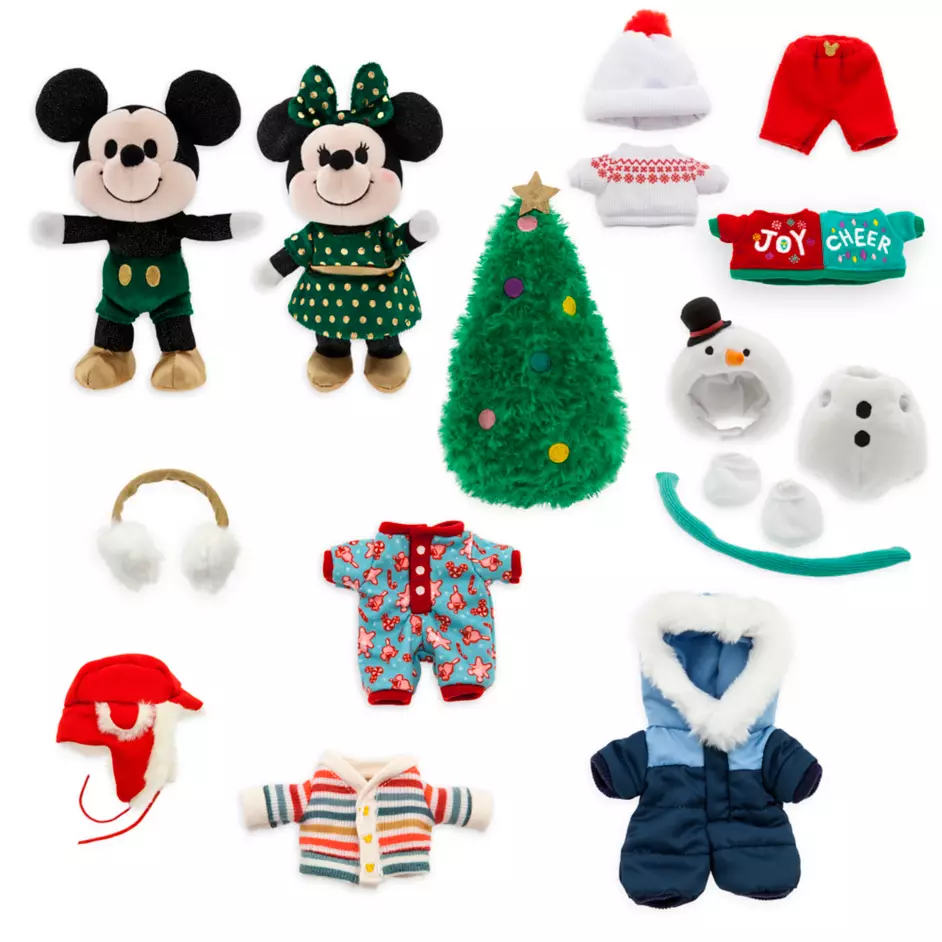 Add a Disney Advent Calendar
Get ready for the season with a Disney Advent Calendar. Available in all shapes, sizes, and themes, you can find the perfect way to count down the season. We love advent calendars filled with candy, but why not get a little more creative and invest in one you can reuse each year?
Disney Nuimo Advent Calendar 2023
Grab the Christmas Nuimo Advent Calendar for your Holiday season. Perfect for adding a little more fun to each day, you get a full-size Mickey and Minnie Nuimo in this set along with loads of holiday gear to reveal. Buy the Disney Nuimo Advent Calendar on shopDisney.com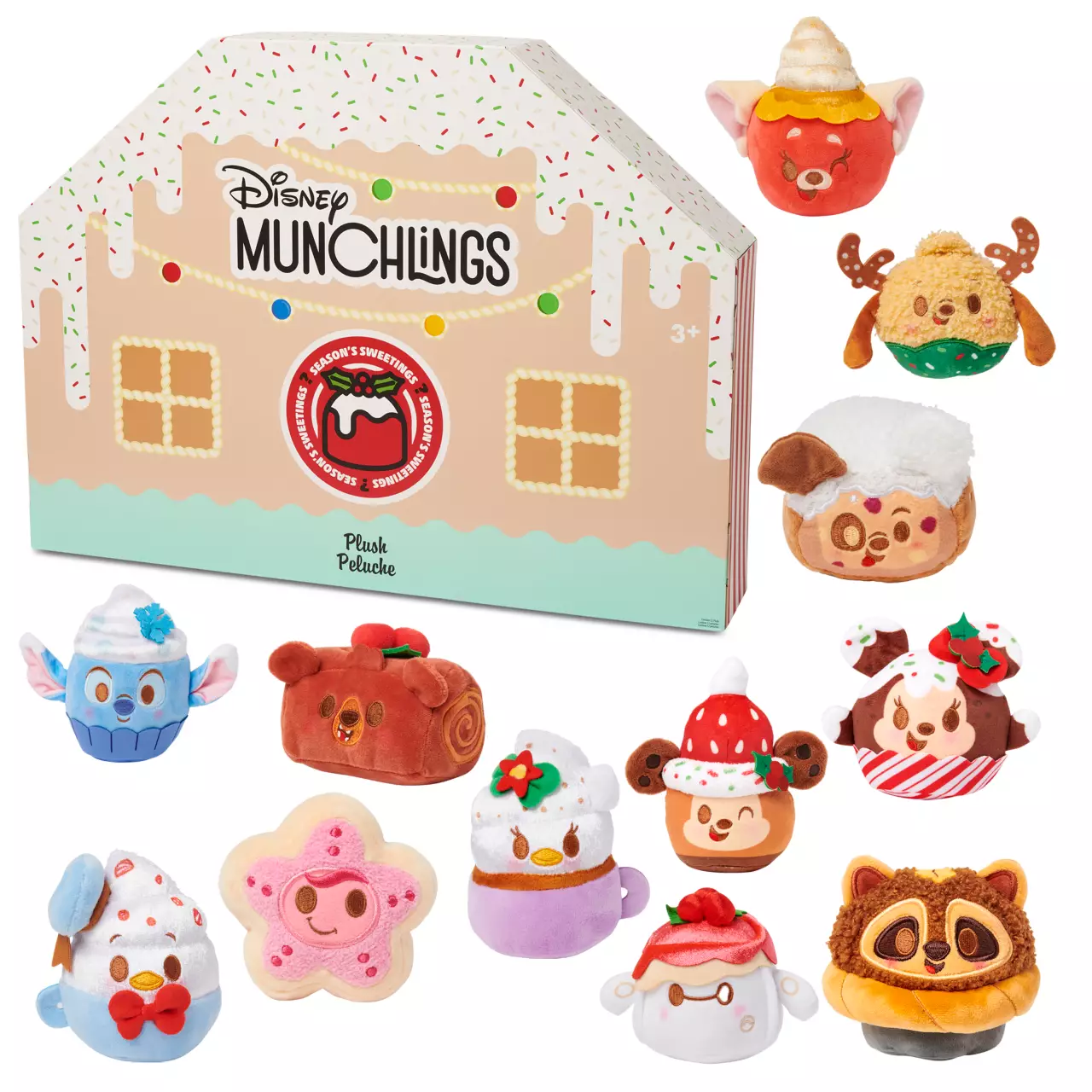 Disney Munchlings Advent Calendar 2023
It's beginning to look a lot like Christmas with this Disney Munchlings Advent Calendar on shopDisney.com. Complete with all your favorite Disney characters as little baked goods, there will be plenty of sweet things in your home this holiday season.
Disney Countdown Christmas Calendar
We love the Disney Christmas Calendars with the countdown numbers, and this year is adorable. Complete in cute holiday colors, Mickey, Minnie and friends are getting their gifts ready for the season. Grab the Disney Christmas Countdown Calendar on shopDisney.com
DIY a Disney Christmas Mantle
Who doesn't love a festive holiday mantle? We love adding little Disney touches to our holiday decor. Whether you're decorating a full Disney-themed mantle or want to add a few magical accents here and there, there are so many options! Put a fun Mickey wreath over your mantle, hang Disney stockings or add this cute Disney advent calendar. You can find loads of Christmas Decor in shopDisney's Holiday Shop.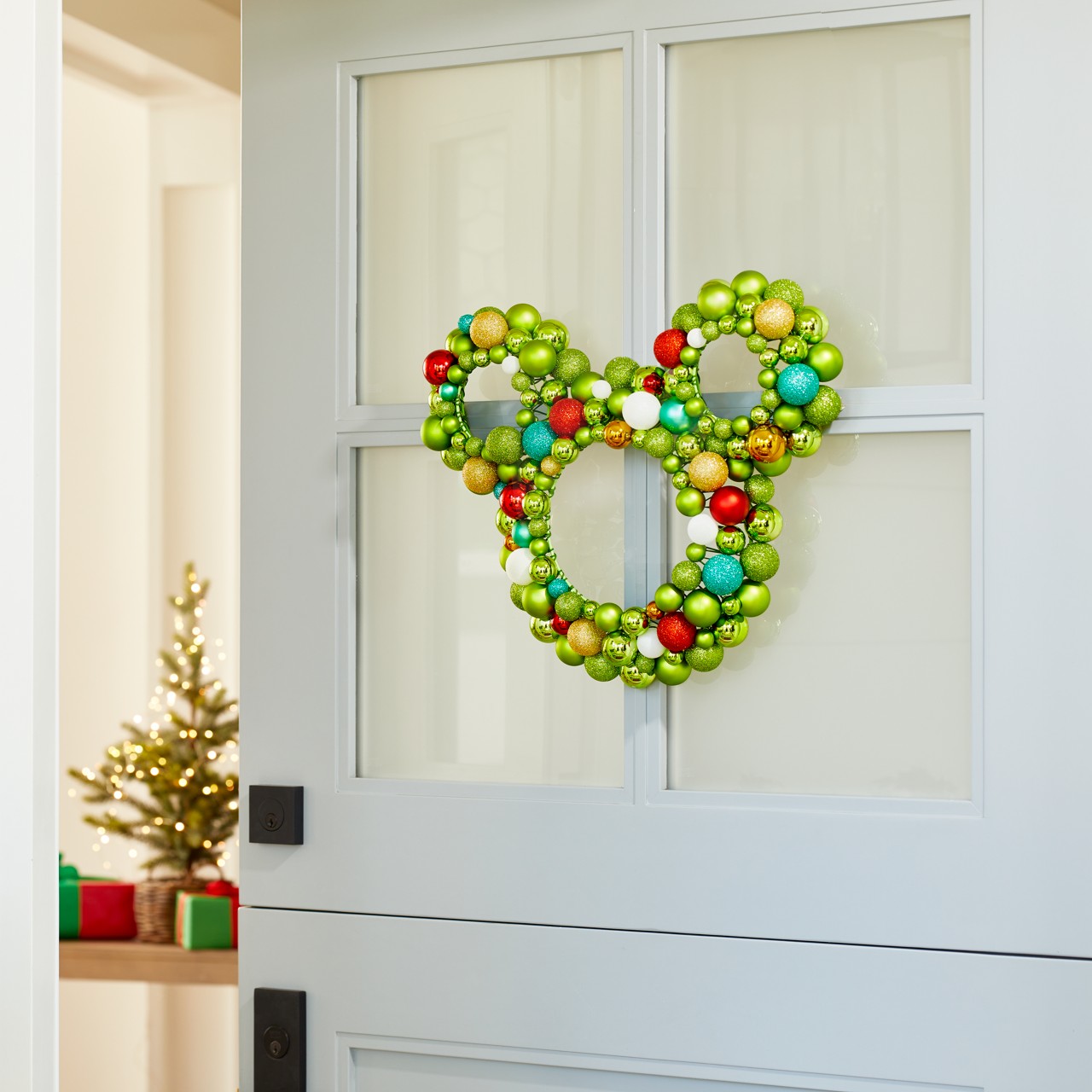 Decorate with a Disney Mickey Christmas Wreath
Whether you're creating your own with Mickey Ornaments, creating one from felt leaves, or buying an official Disney wreath, Nothing is more welcoming than a dressed-up front door for the holidays. The nice thing about wreaths is that they are a super easy DIY project as well. We love scouring Pinterest for fun and unique ideas. Grab the newest Mickey Christmas Wreath on shopDisney.com
Outdoor Disney Holiday Decorations
Do you love to decorate your outside space during the holidays? Some people love simple, classic touches, while others go all out for the season. No matter your style, it's easy to add a bit of Disney to your outside space. And for those who love inflatables and flashier decor, Lowe's and Home Depot have you covered.
Disney Bedding for the Holidays
Who doesn't love a cozy bedroom? And fresh bedding to put you in the holiday spirit? We know we do! Pottery Barn has you covered with their Disney holiday bedding set featuring Mickey, Minnie, and lots of festive fun. Check out all the Pottery Barn Christmas collections.
Stock a Disney Christmas Hot Cocoa Cart
There's nothing we love more about the chilly season than cozy movie nights and cocoa. So, naturally, we have our Hot Cocoa Bar pretty stocked! With cute cups, cocoas, and all sorts of Disney Decor! How else can we get through the season? Check out everything we like to buy to stock our Hot Cocoa Cart for the cozy season.

Disney Christmas Tree Decor Ideas
Chances are you have so many ideas for a Disney Christmas Tree! You can get even more inspiration by checking out the themed trees from the Disney Springs Christmas Tree Stroll. And once you get your best ideas for a Disney-themed tree you're going to need a tree skirt, right?! From fur to fun there are so many Disney Tree Skirts to be had! We love the Disney holiday home decor on shopDisney. But be warned, these things sell out fast! Or you can skip the drama and snag the beautiful Mickey and Minnie Tree Skirt on Amazon.
Disney Christmas Ornaments
Disney Christmas ornaments are simply magical. Many of them not only look amazing while hanging on your tree but also on their own as separate decorative pieces. We've linked a few of our favorites below, but you can find your favorites at shopDisney, Target, and Hallmark!
Disney Holiday Throws and Pillows
Some of the easiest holiday décor (in our opinion) to pull together is a simple Disney throw or some pillows. It takes no setup time and adds some coziness to the room. Instant holiday cheer. And you can find them everywhere! Whether you're shopping walmart.com, amazon.com, or shopDisney.com you're sure to find something that fits well with your holiday color scheme! Check out shopDisney's Holiday Shop for the newest decor. Grab this Disney Christmas Sketch Blanket complete with castles, mickey mugs, and presents on Etsy in our shop at Polka Dot Pixie Ink.
Disney Christmas Mugs for your Curio
Want something a little more unique? We LOVE small shops and supporting small businesses whenever possible, and we usually turn to Etsy first. Check out this cute Mickey Gingerbread Mug for Christmas! Our Mickey and Minnie Gingerbread dolls below can be found at Disneyland Paris- thankfully you can grab them on eBay!
Disney Christmas Wall Décor and Pintables
And if you're up against a deadline and need something fast, check out Disney Christmas Printable Wall Art you can print at home and add to a frame!