Are you getting ready for back to school and looking for some extra magic from Disney? Well, look no further, we've pulled together a Disney Back to School Shopping List to help you out. From everything you can find in our Disney Amazon Shop to the best stuff at Target, and shopDisney, we've pulled together notebooks, backpacks, lunch bags, water bottles, and more to help you get ready.
Okay, let's get started. If you're shopping from home and want to set the mood, pop on the Disney Back to School Spotify Playlist and whip up a Pumpkin Cream Cold Brew. You'll be playing with a master list of things to grab, and adding your favorite things to your carts as you go! And if you're shopping in-store at Target, remember you can grab a Disney Gift card, at 5% Off with your RedCard debit or credit card. Then just head to shopDisney.com to save that additional 5% by paying for your cart with gift cards! Bonus!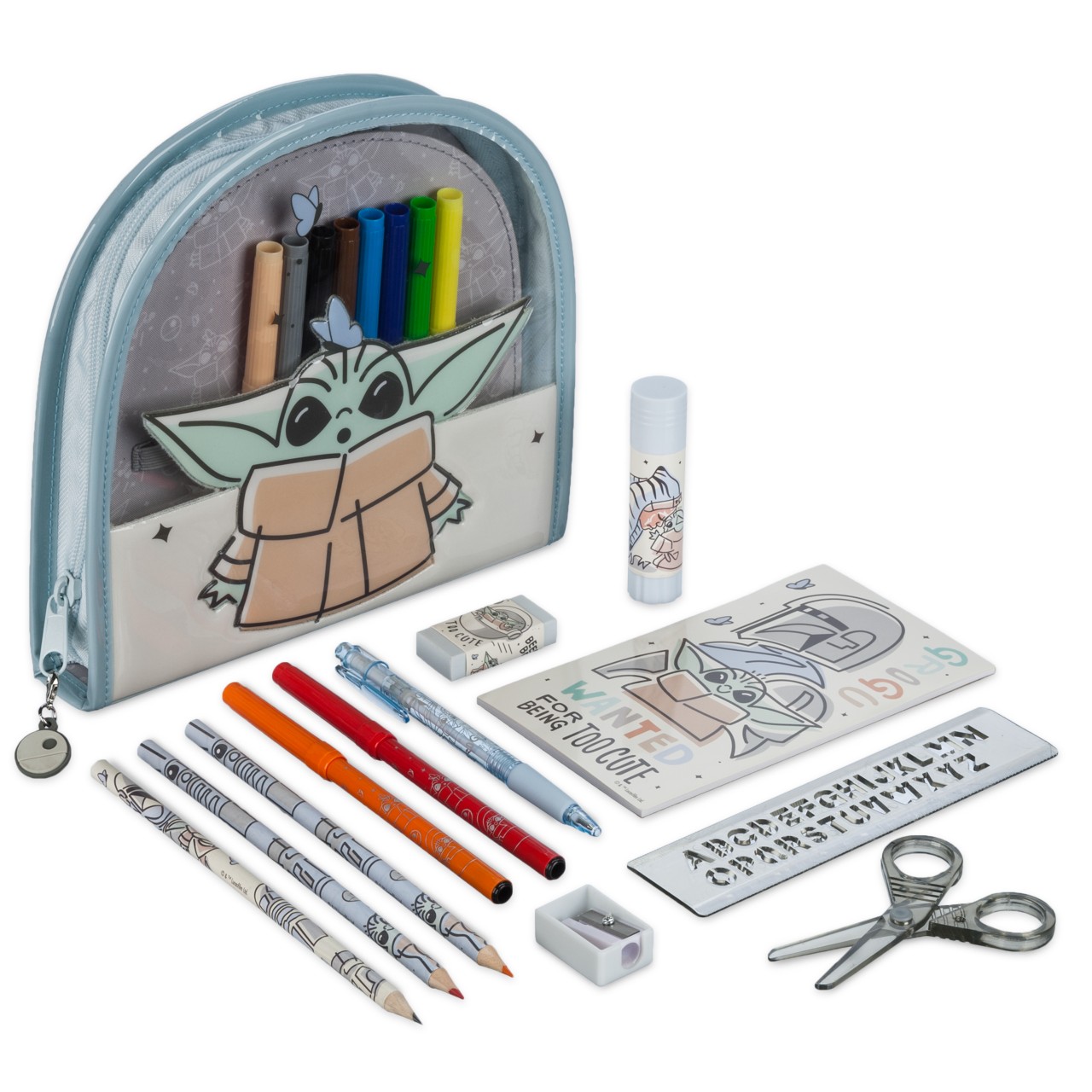 Disney Back to School at shopDisney
By far the most unique, but not the biggest, selection of Disney School Supplies, can be found on shopDisney.
You can also find the basics like notebooks and pens for Disney Back to School at shopDisney, so be sure to grab what you can while it lasts.
Disney Back to School at Amazon
When it comes to Amazon, we're sort of junkies… in the best way of course. But mainly because it's so easy. SO EASY. And if you have the Amazon Credit Card you save 5% on every Amazon purchase, making every Back to School deal even better. Check out all the Disney Back to School at Amazon gear. Everything you need from the Little Mermaid to the Disney100 merchandise can be found on Amazon. And if you're shopping Disney College back to school, we love the Corkcicle Disney Water Bottles, and the Happy Planners.
Disney Back to School at Target
Chances are sometime this back-to-school season you will have to head to Target. We always recommend ordering in the App for the best deals, as online prices are often cheaper than in-store…and using your RedCard for an additional 5% off everything. So what things can you find at the Disney Back to School at Target sales?
Actually, with much of the same Disney-licensed merch as shopDisney, you may see some of the same options! Of course, Target is best for the basics! Glue, tissues, pens, pencils, notebooks, all those Back to School essentials.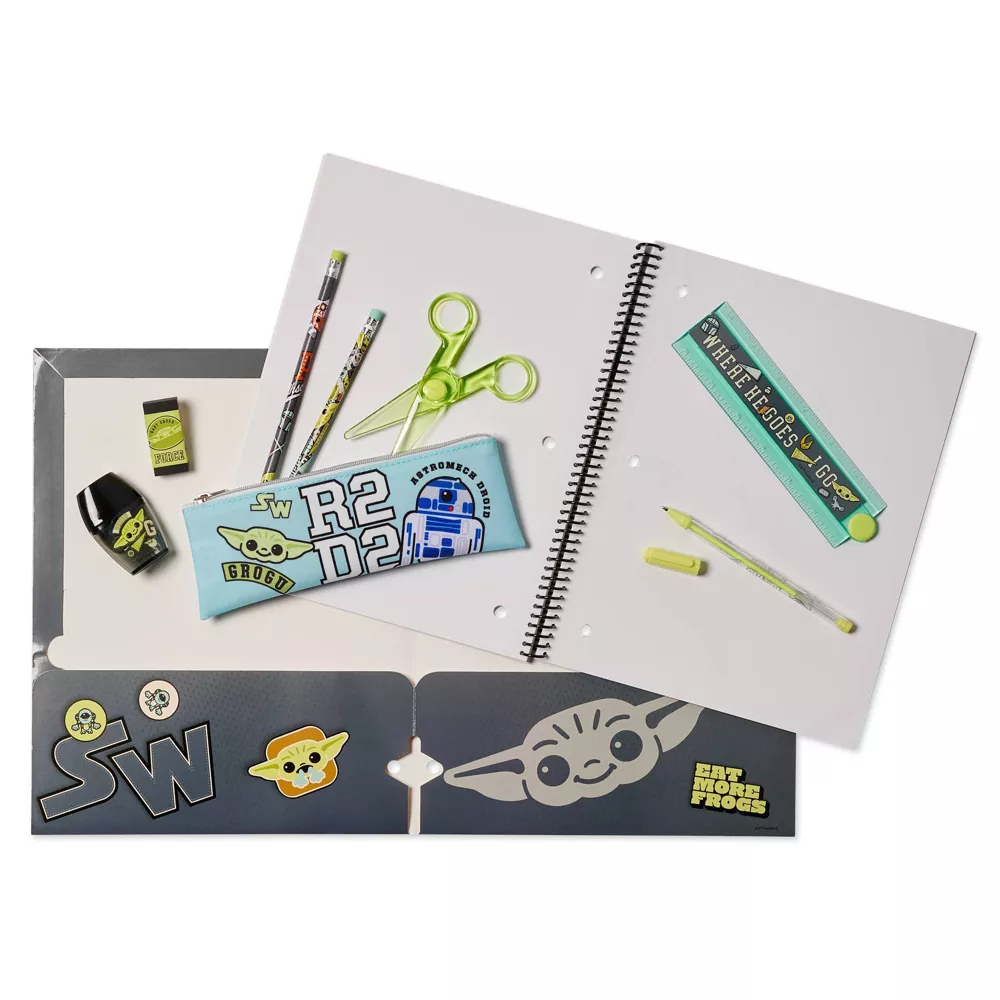 Back to School Shopping Lists by Age
You can get a handle on the BASICS needed for your child with these Back to School Shopping Lists By Age. If you or your student is headed to college, know that sometimes the list goes on and on. Luckily, you can check out the college website for details on everything needed.
Disney Back-to-School Deals
While waiting until August to stock up on the deeply discounted supplies is sometimes a good idea, you also get ahead of the game with Disney Gift Cards- for use at shopDisney. Or use your Target RedCard for automatic discounts. Or use your Disney Rewards Dollars from your Disney Chase Visa for Back to School Supplies. There are a bunch of ways to get what you need without paying full price! Hopefully, this post has given you some ideas.
Rochelle Mariah is a writer, designer and photographer with an MLIS in Information Science and a B.S. in Arch and Design. Determined to make Planning a DIY Disney Vacation easier she makes lots of lists and drinks lots of coffee. When not designing apparel at Polka Dot Pixie Shop, she's watching old movies and planning the holidays. She has been traveling to Disney destinations since 2010.