If you're looking to decorate your Disney Home, then get ready for Disney Home Decor Ideas to make each room a little more magical. Whether you're Disney decorating a corner of your office or your child's bedroom. Or just want some ideas for your Disney Mug collection, we're sharing it all. From where to buy Disney Home Decor, to our favorite things to add.
Disney Home Decor Amazon
As home to just about everything, you can find loads of Disney Home Decor on Amazon. Whether you like Star Wars, Princesses, or Alice in Wonderland, or just need a Be Our Guest sign for your kitchen, Amazon has it. We like this 100 Acre Wood Sign for Winnie the Pooh fans and all sorts of Disney Princess decor if you're hoping to add more royalty to your decor. We recommend paying attention to the product sellers and choosing something with great reviews.
Disney Home Decor for Adults
Disney Home Decor for Adults can be found just about everywhere. From inspirational quote decor at Hallmark to this cute Mickey Laundry sign so you can have a little more fun adulting, there is plenty to be had. And while we love a good Disney Thomas Kincaid painting, because as a Disney adult, you can afford one, we also like to add fun. This Mickey Coffee Sign at Amazon is a favorite, for reminding everyone, why your coffee habit is best for all. We also love the shopDisney.com Home Decor collections, as they include loads of adult-friendly Disney decor. Cute planters, kitchenware, ornaments, and more are all ways you can add a little more Disney.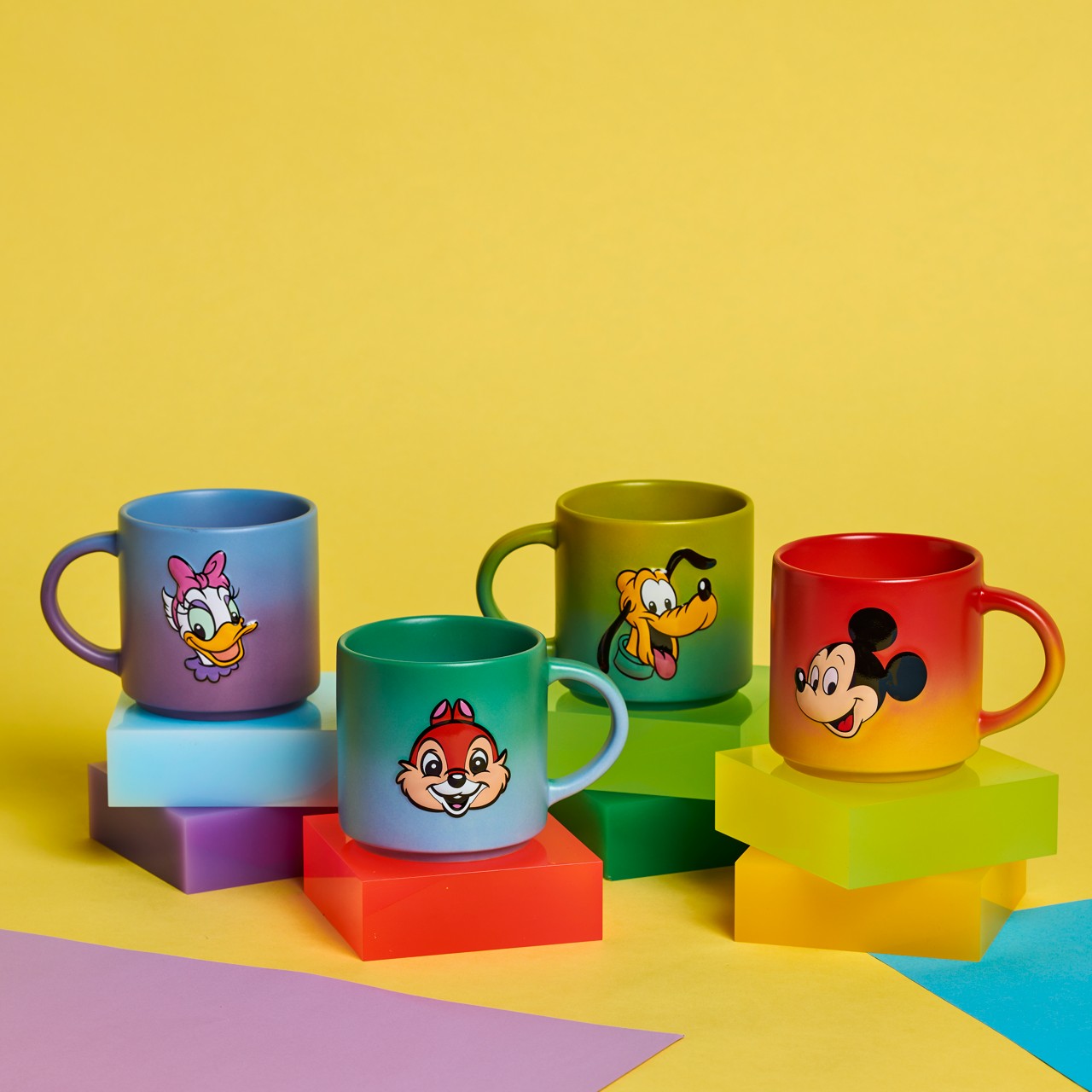 Disney Mugs
Another favorite way to decorate a Disney Home, is with something simple and practical, like a Disney Mug! Check out all the Disney Drinkware to see what colors and styles may suit your fancy. We best like mugs on open shelving, perhaps in a curio cabinet, or set out for display. Be sure to choose mugs featuring your favorite characters or parks. And of course, seasonal mugs always look great as part of holiday decorating. Check out our Handmade Disney Mugs from Polka Dot Pixie Shop for even more fun decor to add to your home.
Disney Home Decor Kitchen
The Disney decor you choose to add to your kitchen should work with your kitchen colors. Cut, if you're looking for things that are more neutral or subtle never fear. Check out this Mickey Cookie Jar featuring a black and white design, that is subtle Disney enough for your countertop, and functional enough to hold more than just cookies! You can also grab a plethora of Tabletop and Disney Kitchen Decor at shopDisney.com. Waffle makers, crockpots, measuring spoons and more are all on the list of things you can buy to add some Disney to your home.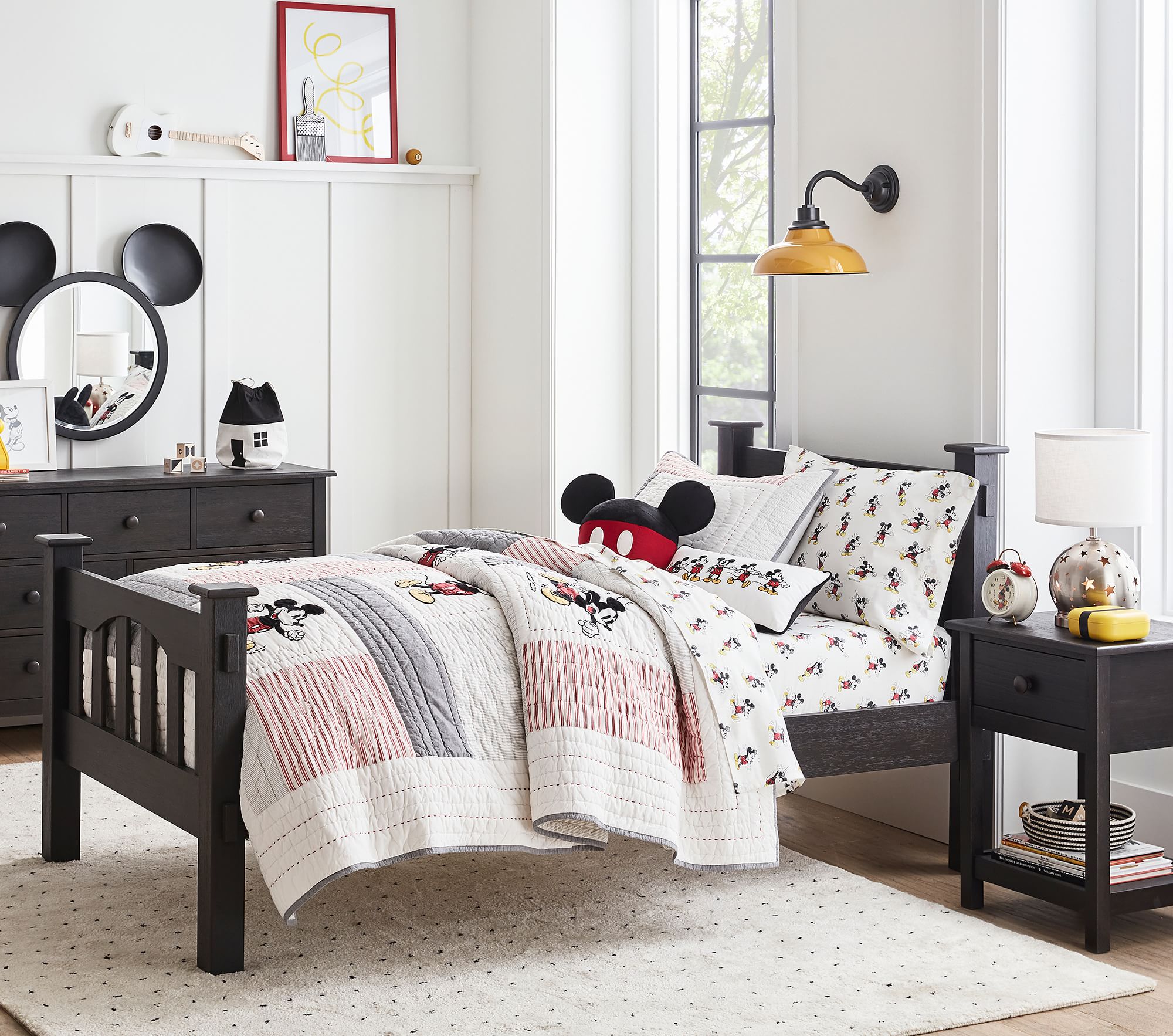 Disney Home Decor Bedroom
One of the best places to grab Disney Bedroom decor is Pottery Barn. Featuring Disney Princesses, Toy Story, Frozen, Bambi, and Winnie the Pooh, there is plenty to browse if you're looking for something special to add to a bedroom. You can choose things like lamps, wall decals, bedding, and even rugs.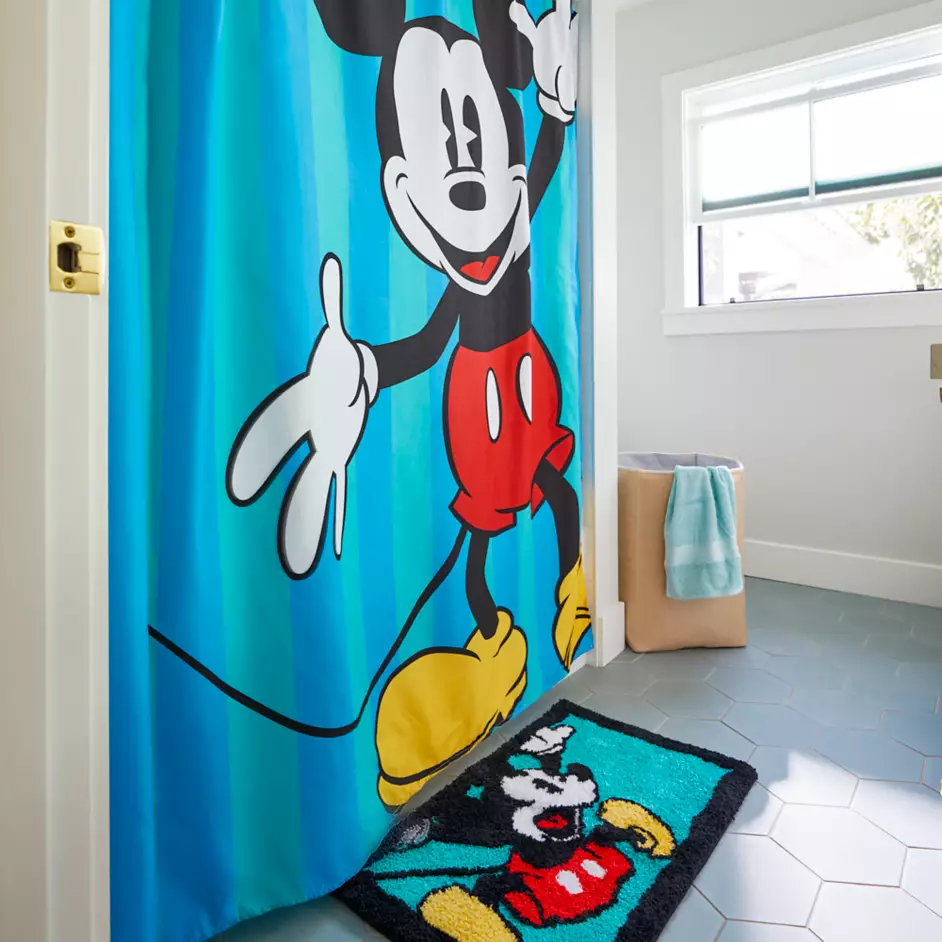 Disney Home Decor Bathroom
If you think your Disney decor needs to stop at the bathroom door, think again. You can find Disney Bathroom Decor at shopDisney, including things like shower curtains, bathmats, and soap dispensers.
Disney Home Decor Office
We love finding creative ways to add a little bit of Disney to our desks and office spaces. But, don't always want a bunch of things that scream Disney or that need dusting. As such we often look for things that can hang on the wall, or have an active purpose! One of the cheapest ways to add a little Disney Home Decor to your space is with mini posters, postcards, cards, or prints.
Disney Desk Accessories
Believe it or not, Disney Mouse Pads are another great way to add some Disney delight to your space. Especially since they are portable and can work with all kinds of different flexible workspaces. We have several designs over at Polka DotPixie Shop to choose from too. Featuring cute Disney characters, park icons, and even the Epcot pattern.
We also love honoring our favorite Disney characters in spaces we regularly work in. This Cinderella Glass Slipper makes an excellent paperweight, but also just a fun thing you can add to your desk.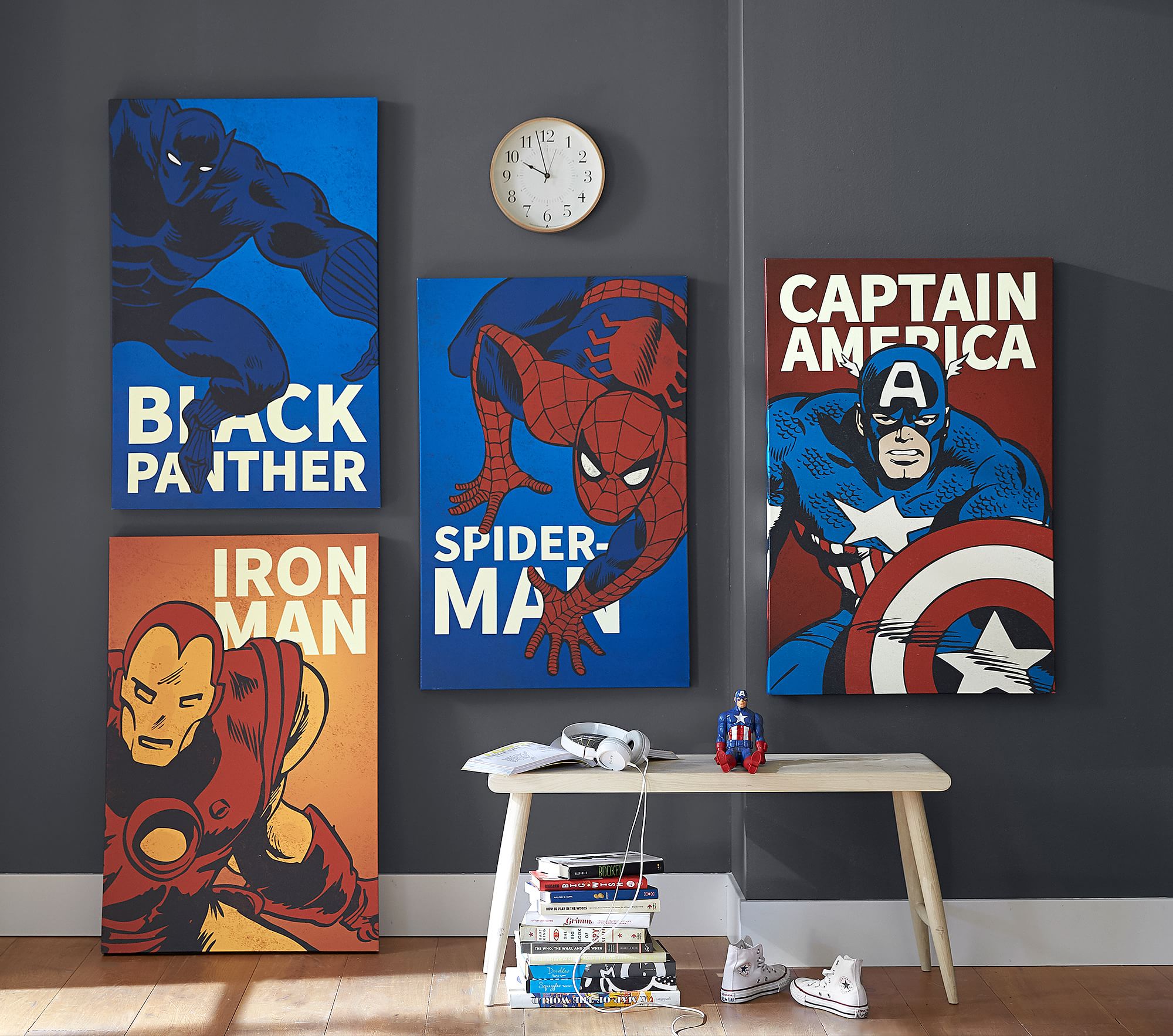 Disney Home Decor Wall Art
Whether you're sporting Disney Movie Posters, Thomas Kincaid Disney Fine Art, or your child's best artwork, adding a little Disney Wall art to your home definitely helps spruce things up a bit. You can even add some Marvel Super Hero Glow in the Dark Artwork to the lineup of ways to add more Disney at home.
Wall Art
These Classic Disney Movie Postcards are small enough to put in small frames for a gallery wall. Plus, with 100 different posters, you can change these out as your change your color scheme.
Printable Disney Wall Art is another great way to go. We like things simple and inspirational so are usually looking for Walt Disney Quote Art Prints that can be added to our spaces for a little extra magic.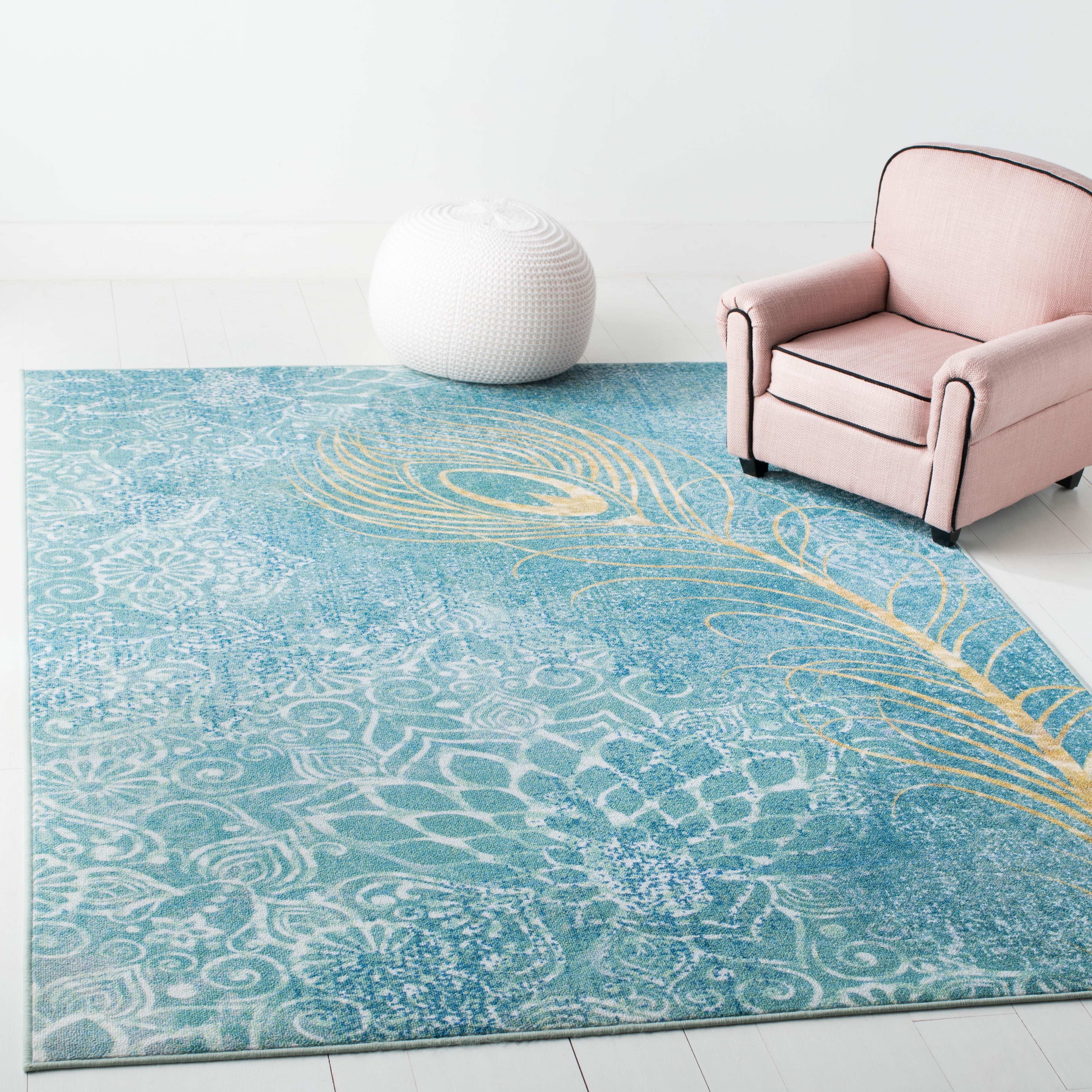 Subtle Disney Home Decor
Maybe you're looking for a way to add a little more Disney to your life, but would rather not have your home covered in Mickey heads. If so there are a variety of ways you can add a little more subtle Disney home decor to your abode.
Rugs
This Safavieh Disney Rug, for example, has hues of pink and purple that could easily feel right at home in a Frozen-themed Bedroom. Or you can grab Subtle Disney Rug for any Jasmine-themed home office.
Candles
This Cinderella Candle in a tin is perfect for a little bit of Disney in any space like a side table, nightstand, or office desk. There are loads of Disney candles to help brighten up a space. Our advice? Make sure they smell fantastic as well as look beautiful.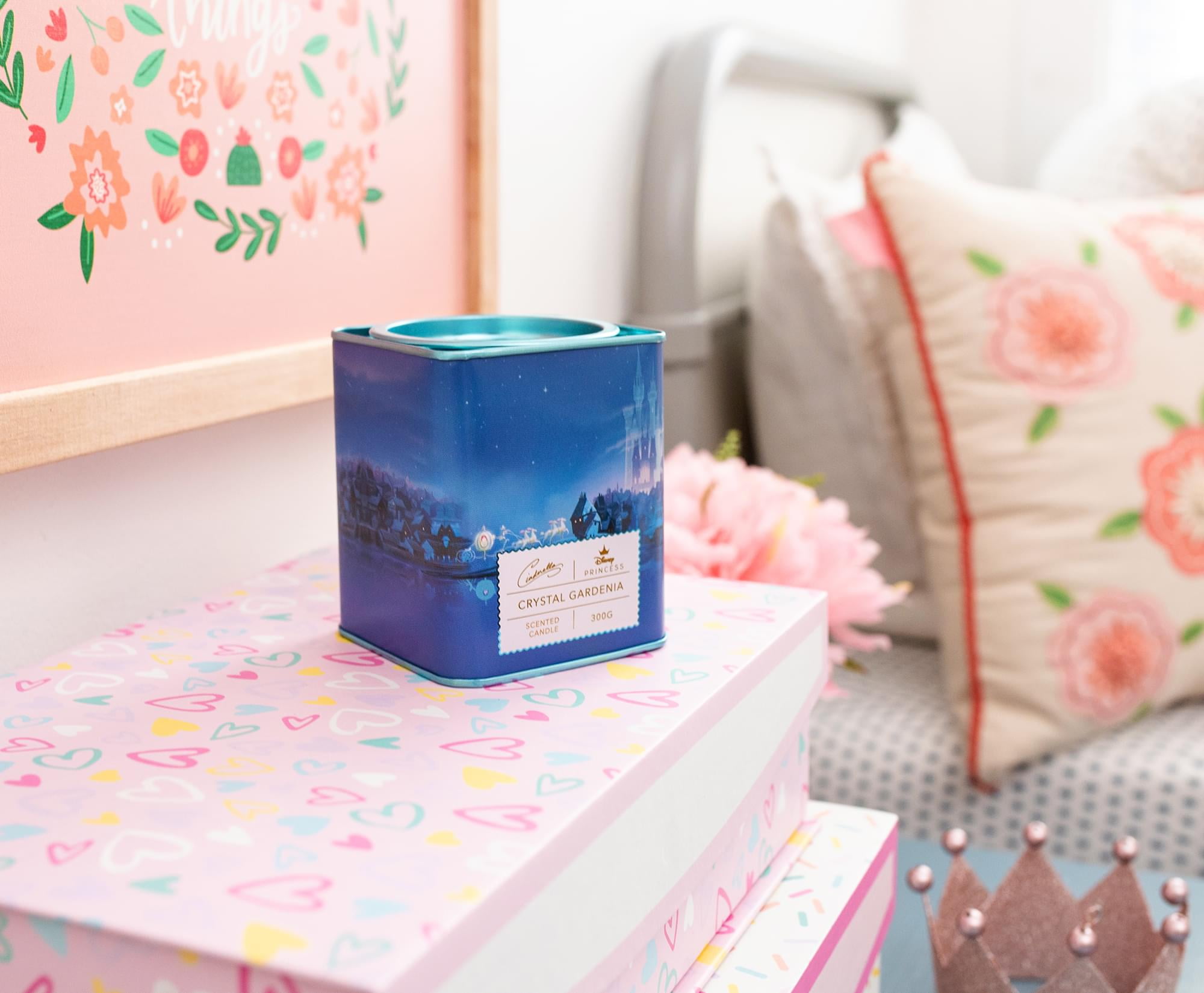 Throw Blankets
Disney Throw Blankets are another great way to add some Disney Home Decor to your house, without the permanency. Something cute like this Winnie the Pooh Tapestry Blanket can be thrown over the sofa, or added to a child's bedroom. While these cozy Fleece Disney Throw Blankets can be used for a kid's play area or as travel blankets.
Disney Home Decor Christmas
Decorating for the holidays is one of our favorite things to do. All holidays! As such we're always on the search for Disney ornaments that feature our favorite characters. But it can sometimes be difficult to add Disney into your Christmas decor style. As such we always recommend finding small spaces where a Disney ornament or feature may be displayed. An empty spot in a curio cabinet, or on a shelf with other Disney ornaments, naturally offers a bit of magic, subtly. Check out even more ideas for Disney Holiday Home Decor and Decorations for Christmas.
Disney Home Decor Halloween
We love the fall months, and as such, we're always on the lookout for Disney Fall Home Decor Ideas. Ones that incorporate the lovely fall colors of oranges and browns and reds, to the ones that show off a purple Halloween mantle in style. And while you could go crazy with Disney Halloween everywhere, we like featuring other elements in our homes too, this time of year. A pumpkin punch bowl could easily have Cinderella references, just as black candlesticks could fuel a Haunted Mansion style. Be thinking about Disney Halloween decorations as more than just ways to add more Mickey to your space. A cute Disney Halloween Mug, strategically placed near your coffee bar, or a Nightmare Before Christmas snowglobe can add just enough spooky to your space. And don't forget you can add things like Printable Wall Art and make your own DIY Mickey Pillow Ghosts too.
Places to Buy Disney Home Decor
Now that you have some ideas on how to add a little more Mickey and Magic to your Disney home, let's chat about where you can buy the Best Disney Home Decor.
Shop Disney
As Disney's official online marketplace for Disney Merchandise, shopDisney.com has it all. If you're looking for new merchandise of any kind, then you can find it here.
Amazon
As we mentioned above, Disney Home Decor at Amazon can surprise you! While you should always review return policies, and item details, before buying, the decor you can find on amazon is unique and fun.
Hallmark
One of our favorite places to shop for Disney Decor is Hallmark. While you won't find large-scale decor here, you will find cute cards to frame, plush, beautifully framed quotes, mugs, and wonderful Disney gifts that can help you add more Disney decor to your home. Shop Hallmark.
Polka Dot Pixie Shop
When we started designing Disney-inspired everything in our shop, we jumped at the opportunity to create things for the Disney home. From mousepads, to throw blankets, and wall art to mugs, check out all our Cute Disney Decor from Polka Dot Pixie Shop to spruce up your home.
Target
It comes as no surprise that you can find even more Disney Decor at Target. From Disney plush to Disney bedding, lamps, and dinnerware, Target has it all. Check out the Disney Collections at Target.
Pottery Barn
Another favorite retailer for Disney Decor is Pottery Barn. In fact, all the Key REward brands have Disney-licensed merchandise that just makes decorating more fun. Shop Disney at Pottery Barn for adding all sorts of Disney details to your home.
Kohls
Another great place to find Disney Home Decor for any space is Kohls. With doormats, bookends, and even Disney wall decals, there are plenty of things you can buy to decorate your home here. Shop Disney Decor at Kohls.
Fun.com
One of the largest suppliers of licensed Disney merchandise is fun.com. As such you can find everything from Disney mugs to clothes, to kitchenware and decor. Shop fun.com
Walmart
Disney Decor at Walmart comes in all shapes and sizes and at Wal-Mart, you can grab them at budget-friendly prices. We're always surprised by the collections we find here. As the world's largest supplier of just about everything, you're sure to find something that works for your home. Shop Walmart.
There you have it! Disney Home Decor Ideas for your Home. Hopefully, this post has given you some ideas and places to shop for your next Disney decor spree.