Disney Plus brings new original series, Disney films coming out of The Vault, and access to tons of Disney content across Pixar, National Geographic, Marvel, Star Wars, and yes, even 30 seasons of The Simpsons. And now what seems to be an annual event is Disney+ Plus Day on September 8, 2022. Offering a plethora of new shows, announcements, and original content, check out everything happening for Disney Plus day in the post. And if you still don't have Disney Plus, here's everything to know about the devices you can stream on, the cost, the shows, and how your family can share and download on this new platform.
Disney+(Disney Plus) Disney's Streaming Service
Disney+ dusts off more than old classics for its new streaming service! Completely mind-blowing as an offering hopefully you don't have anything planned when this new service launches this November. We can plan on seeing totally new stories created for this platform surrounding our favorite characters we already know and love, alongside classics and access to fresh-out-of-theater films. Follow Disney Plus news on the official Disney Plus site.
Where can you stream Disney Plus?
Roku boxes and sticks and TVs
Google Chromecast and Chromecast-enabled devices
iPhone, iPad, iPod touch
Android phones, Android TV
Apple TV (integrated with the TV app, available as in-app purchase)
Microsoft Xbox One
Sony PlayStation 4, Android-based Sony Smart TVs
Amazon Fire Stick
How can you get Disney Plus?
Disney+ is FREE for the first year to Verizon Wireless customers who upgrade to Unlimited or 5G Home Internet. For more information check out the Verizon Disney Plus Offer.
What's included in Disney Plus Streaming Service?
For a complete picture of what to expect with Disney+, check out this post. Long story short, this new service will include classic Disney films, marvel, star wars, and Disney channel original content. This is BIG NEWS! The price point is 6.99 a month or 69.99 a year, for access to almost the complete Disney Catalog! Including National Geographic, Pixar, Marvel, and more. "By the end of year one, Disney+ will house more than 7,500 episodes of television and 500 movies."
New Live-Action series feature Star Wars, Marvel, High School Musical, and More.
New Animated Series and Shorts featuring Forky from Toy Story 4 and all our favorite Pixar characters, as well as new Star Wars Clone Wars and Marvel stories,
Documentaries, Unscripted Series, and Live Specials highlighting the Disney craft, legends, filmmakers, animators, and the parks. Sounds like the complete Disney legacy will be chronicled. Add in a Jeff Goldblum-hosted series and the making of Frozen 2… and you won't be leaving your sofa anytime soon.
Original Films: Remember all those old VHS tapes and DVDs of your favorite Disney flicks.. now you can find them here.
New Films: Made specifically for the streaming channel, we'll see new Phineas and Ferb content, A Lady and the Tramp reboot and more.
Movies and Shows from Disney Publishing: Timmy Failure and Stargirl are added to the lineup of books getting a television face-lift via Disney+, we'll be sure to have more successful books turned into series here.
Recent Releases: Disney will be showcasing new films like Maleficent, Frozen 2, Star Wars IX, and more on the service almost instantaneously to theater release.
Disney Vault Classics
The Disney+ Streaming service literally gives "unprecedented" access to all things Disney, Marvel, Pixar, Star Wars and National Geographic.
Disney Plus Details
Unlike our other favorite platforms, Netflix and Amazon Prime, there are more user profiles, simultaneous streams, and devices allowed on Disney Plus. Here's the rundown.
10 devices
7 different user profiles
Downloadable content
Series released in weekly installments
4 simultaneous streams
Disney Plus Original Series
High School Musical the Musical The Series
Lady and The Tramp
The Mandalorian
Encore!
Earthkeepers
Be Our Chef
Muppets Now 2020
The World According to Jeff Goldblum
Noelle
ReConnect
Shop Class
Rogue Trip
Cinema Relics: Icon Art of the Movies
Phineas and Ferb The Movie: Candace Against the Universe
Forky Asks a Question
One Day at Disney
Togo December 2019
Diary of a Female President January 2020
Timmy Failure: Mistakes Were Made 2020
Stargirl 2020
Monsters At Work
Chip 'n Dale
Three Caballeros
Olaf Presents (2021- Disney Plus Day Release)
Reboots of the Home Alone, Night At the Museum, Diary of a Wimpy Kid, and Cheaper By the Dozen are in the works! And of course The Simpsons, as part of Disney's Fox acquisition, will also be available on Disney Plus.
Disney Vault Content
Both old and new Disney classics alike will be available Disney Plus from Darby O'Gill and the Little People to Toy Story 4, there will be a plethora of Disney flicks at your fingertips. Leonard Maltin shared a lineup of his Top Picks at this year's D23 Expo.
Snow White and the Seven Dwarfs
Pinocchio
The Reluctant Dragon
Cinderella
The Story of Robin Hood
20,000 Leagues Under the Sea
Darby O'Gill and the Little People
Mary Poppins
Davy Crockett: King of the Wild Frontier
Grab the Movies ahead of time on our Idea List here.
Star Wars Content
In addition to all the Star Wars films there are loads of new Star Wars Content.
Cassian Andor Series
Obi-Wan Kenobi Miniseries featuring Ewan McGregor
Star Wars: The Clone Wars
The Mandalorian
Marvel Content
Marvel is taking over Disney Plus with new shows, films, and more. Check out the entire Marvel Movie and Television lineup in our Watching the Marvel Movies in Chronological Order post.
Marvel 616 Documentary 2020
Marvel's Hero Project
Ms. Marvel
Moon Knight
She Hulk
The Falcon and The Winter Soldier
WandaVision Spring 2021
Loki Spring 2021
What if…? Summer 2021
Hawkeye Fall 2021
Star Wars: The Clone Wars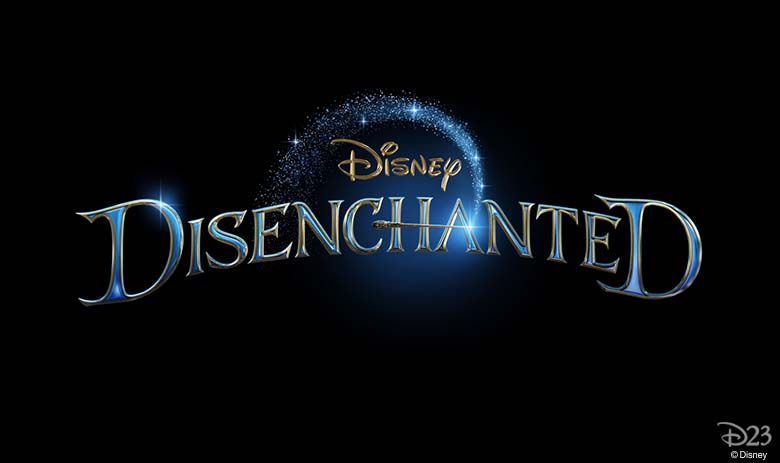 What's New on Disney Plus?
Check out all the latest shows, movies, and series on Disney Plus over in our "always updated" Disney Movies and TV Shows post. Here are some great things in the lineup for 2022.
Cheaper by the Dozen
Starring Gabrielle Union and Zack Braff
Disenchanted
Starring Amy Adams and Patrick Dempsey
Rodrick Rules- Diary of a Wimpy Kid
Chip 'n' Dale: Rescue Rangers
Starring: John Mulaney and Andy Samberg
Better Nate than Ever
Starring Aria Brooks, Joshua Bassett, Michelle Federer
Hocus Pocus 2
Starring: Bette Midler, Sarah Jessica Parker, and Kathy Najimy
Pinocchio
Starring Tom Hanks as Geppetto Cynthia Erivo, and Luke Evans
Ice Age Adventures of Buck Wild
Starring Simon Pegg
Sneakerella
Starring Chosen Jacobs
The Proud Family Louder and Prouder
High School Musical, the Musical The Series, Season 3
The Spiderwick Chronicles
Willow
Starring: Warwick Davis
Obi-Wan Series on Disney Plus
Starring Ewen McGregor
Baymax!
Zootopia+
Cars on the Road
Pixar. Starring Larry the Cable Guy
Peter Pan & Wendy Disney +
Starring: Molony, Ever Anderson, Jude Law
She-Hulk Disney +
Starring: Tatiana Maslany, Mark Ruffalo
Ms. Marvel Disney +
Moon Knight Disney+
Starring Oscar Isaac, Emily Van Camp, Gaspard Ulliel
Armor Wars
Starring Don Cheadle
Night at the Museum: Kamunrah Rises Again
Starring
Guardians of the Galaxy Holiday Special Disney+
What's Happening on Disney Plus Day?
Now, as an annual event, In 2022, Disney Plus Day is September 8, to coincide with the D23 EXPO. And with it comes new shows, new episodes, and special programs. Disney Plus Day will cover new content across ALL of the Disney Plus properties including Star Wars, Marvel, National Geographic, Pixar, and Disney. We can also expect partner content on its bundle service Disney Bundle which includes both Hulu and ESPN. Check out all the NEW Disney Movies and New Shows on Disney+ Plus planned from now until 2028.
Movies Released on Disney Plus for Disney Plus Day 2022
Pinocchio
Frozen and Frozen 2 Sing-Along
Remembering
Welcome to the Club The Simpsons
Thor: Love and Thunder
New Television Shows on Disney Plus Day 2022
Cars on the Road
Tierra Incógnita
Epic Adventures With Bertie Gregory
Growing Up
Dancing with the Stars: The Pros' Most Memorable Dances
Mike
Wedding Season
Specials on Disney Plus Day 2022
Obi-Wan Kenobi: A Jedi's Return
Assembled: Thor: Love and Thunder
Everything Disney Plus
No matter what your current binge-worthy show is, know that you can find even more to watch on Disney Plus! With new releases like Artemis Fowl coming direct to this streaming service, and original content, you can bet on having something to watch. Want to see more info on what's streaming? Check out this post.