If you're looking for a cozy, cheesy, romance-filled Valentine's Day, look no further than our favorite Disney Valentine's Day Episodes. If you have Disney Plus then you're in luck. Classic favorites like Hannah Montana, Good Luck Charlie, and Ducktales all have Valentine's Day episodes to add to your lineup. So settle in for all your favorite Disney Channel Valentine's Day Episodes and Disney Valentine's Day Movies on Disney Plus, Hulu, and everywhere else.
All images in this post are courtesy of Disney Channel/ Walt Disney Company/ IMDB
What to Watch on Disney Plus for Valentine's Day
If you're wondering what Disney Valentine's Day Shows are on Disney Plus, you are in the right place. If you don't have Disney Plus or are debating, be sure to read our Is Disney Plus Worth It? post. This will give you a good idea of cost, and what you're getting for the investment. You can settle in and make Disney Valentine's Treats or a Valentine's Charcuterie Board and best of all plan a Disney Channel Disney Valentine's Day Episodes Lineup!
Disney Channel Valentine's Day Shows
Austin and Ally
Season 2 Episode 10 Chapters and Choices
Season 2 Episode 11 Partners and Parachutes
Season 3 Episode 9 Cupids and Cuties
Big City Greens
Season 1 Episode 27 Valentine's Day
Bob's Burgers ( On hulu)
Season 3 Episode 13 My Fuzzy Valentine
Boy Meets World
Season 1 Episode 16 Risky Business
Season 5 Episode 15 First Girlfriends Club
Season 6 Episode 16 My Baby Valentine
Darkwing Duck
Season 1 Episode 46 My Valentine Ghoul
Dog with a Blog
Season 2 Episode 10 Love Ty-Angle
Doug
Doug's First Movie ( 1999)
DuckTales ( Original)
Season 3 Episode 5 A DuckTales Valentine ( Amour or Less)
Forky Asks a Question
Girl Meets World
Season 1 Episode 20 Girl Meets First Date
Good Luck Charlie
Season 4 Episode 10 Teddy's New Beau
Gravity Falls
Season 2 Episode 9 The Love God
Hannah Montana
Season 3 Episode 16 Jake…Another Piece of my Heart
Jessie
Season 3 Episode 24 There Goes the Bride
Jonas
Season 1 Episode 10 Love Sick
Kim Possible
Season 3 Episode 2 Emotion Sickness
Season 4 Episode 4 The Cupid Effect
Lilo and Stitch the Series
Season 1 Episode 3 Hunkahunka
Lizzie McGuire
Season 2 Episode 1 First Kiss
Liv and Maddie
Season 3 Episode 12 Secret Admirer-a-Rooney
Mickey Shorts
Season 1 Episode 17 Third Wheel
Season 2 Episode 12 Goofy's First Love
Season 3 Episode 20 Couple Sweaters
Season 4 Episode 4 Locked in Love
Phineas and Ferb
Season 2 Episode 9 Chez Platypus
Season 4 Episode Act Your Age
The Proud Family
Season 1 Episode 16 I Love You Penny Proud
Recess
Season 3 Episode 23 My Funny Valentines
Sonny with a Chance
Season 2 Episode 21 Sonny with a Kiss
Tangled: The Series
Season 1 Episode 9 Under Raps
Season 3 Episode 8 The King and Queen of Hearts
Teacher's Pet
Season 2 Episode 14 Taint Valentine's Day
That's So Raven
Season 2 Episode 6 Hearts and Minds
The New Adventures of Winnie the Pooh
Season 2 Episode 27 Un-Valentines Day
The Suite Life on Deck
Season 1 Episode 9 Flowers and Chocolate
Timon and Pumba
Season 3 Episode 38 Timon in Love
Wizards of Waverly Place
Season 1 Episode 11 Potion Commotion
Season 3 Episode 21 Alex Russo, Matchmaker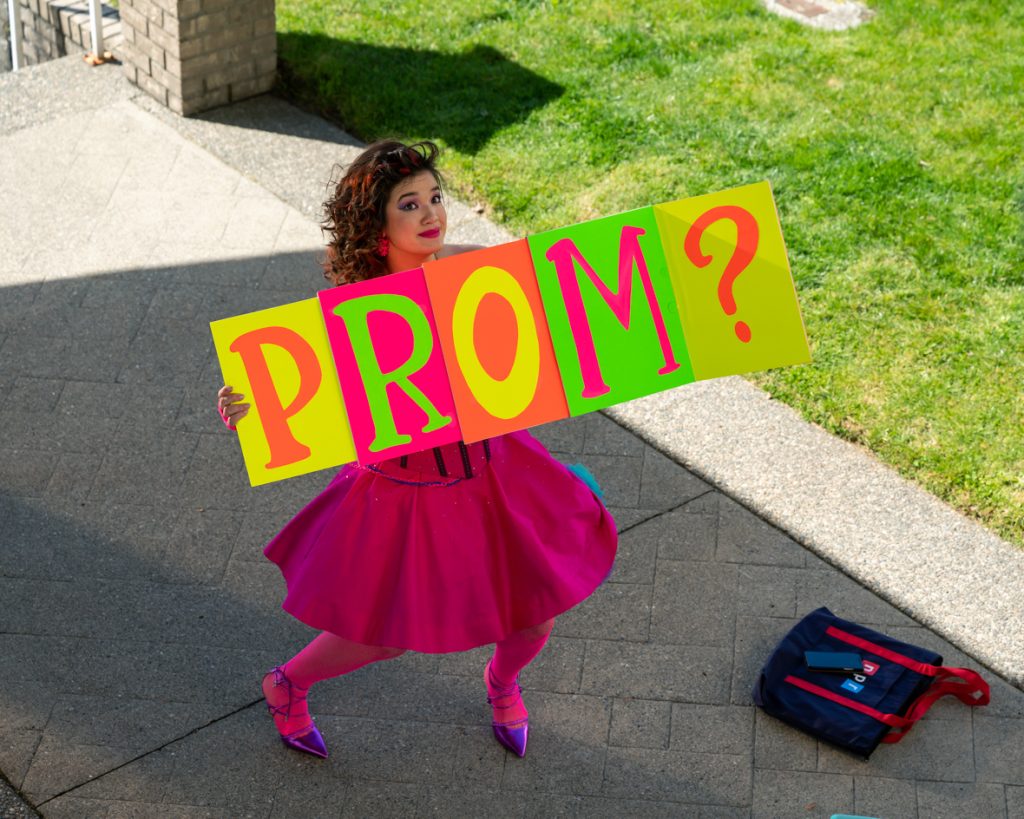 Disney Valentine's Day Movies on Disney Plus
Of course, while we can never get enough of our favorite Disney Channel episodes and fun sitcoms, every once in a while you may actually want to pull in a Romance Filled Valentine's Day Movie Night! And in cases like those, Disney Plus has a bunch of fun and family-friendly movies to add to your evening.
Prom Pact (2023)
A heartwarming romantic comedy set during the emotion and excitement of high school prom season. Premiere on Disney Channel on March 30, 2023, and on Disney Plus on March 31, 2023.
Lady and the Tramp ( 2019)
Nothing says Valentine's Day like shared spaghetti under the stars. If you're ready to whip up a Bella Notte all your own, check out our Lady and the Tramp Dinner and Movie Night!
The Princess Bride
As you wish. If you're ready for a vintage fairytale movie night get ready for the Dread Pirate Roberts, on a journey to rescue the love of his life, Buttercup. With narration by Peter Falk and memorable lines, you'll find yourself repeating in normal conversation, this is a must-watch.
Never Been Kissed
Drew Barrymore is given another chance at love when she's tasked to go back to high school for her job. With a second chance to understand the teen pop culture she didn't understand the first time, she gets swept up in the drama of high school, and high school crushes all over again.
Princess Diaries 2: The Royal Engagement
In Princess Diaries 2 our favorite Disney Princess gets a chance to reclaim her throne but has to get married first or it will go to the next-in-line male heir. Lucky for Anne Hathaway her prince charming gets to be Chris Pine. Add in a sugary sweet slumber party and dreamy archery lessons, and you'll get swept up in the story as Mia carves out her own destiny.
Winnie the Pooh: A Valentine for You
Frankly, we can never have too much Winnie the Pooh. And yes, even as grown-ups, these childhood favorites still make their way onto our televisions during the holiday seasons. In classic Pooh Bear style, Winnie the Pooh a Valentine for You tackles a series of misunderstandings that need friends to figure it all out. Lessons all around, and lots of fun too.
While You Were Sleeping
While we have this on our Ultimate Disney Christmas Movie List nothing gets more lovey than While you were sleeping. We LOVE this romantic comedy for the simple fact that it's a cute story, with a little romance, a bunch of misunderstandings, and is family-friendly too. And absolute must-add to any movie list, we find ourselves watching While You Were Sleeping all year long.
Disney Valentine's Day Episodes
If you're looking for Disney Valentine's Day Episodes and Disney Valentine's Day Movies hopefully this list has given you a few more choices to love just in time for the season. Here's to having the best Valentine's Day ever at home! xoxo